Born from the ashes of Black Saturday, Goodwill Wine has given back over half a million dollars.
Many of your supporters buy their wine online.
They could be donating half our profit to you!
Use the code FREESHIP2022 to get FREE SHIPPING on any order in the next 60 minutes!
*One use per customer. Offer excludes Wine Club subscriptions and 'Choose Your Own' customised products.
Many of your supporters buy their wine online.
They could be donating half our profit to you!
Many of your supporters buy their wine online.
They could be donating half our profit to you!
✔ Delicious award-winning wines.
✔ Thousands of happy repeat customers.
✔ Australia's only certified social enterprise wine company.
✔ Money back guarantee.
For over a decade Goodwill Wine has been supporting Australian charities by passing on half of our profits to the causes closest to our customer's heart.
Goodwill Wine has donated nearly $6,000 to AireNet Australia.
What is significant about this is that AireNet are one of the smallest groups we support, yet we have been able to cultivate an army of repeat customers from their 5000 strong followers. These are all people who traditionally buy their wine online yet choose to return to us time and time again.
Working closely with the Admins of AireNet, David (our CEO and Founder) has been able to produce and then help post bespoke marketing material that resonates specifically with their supporter base. 
MORE EXAMPLES OF OUR BESPOKE MARKETING.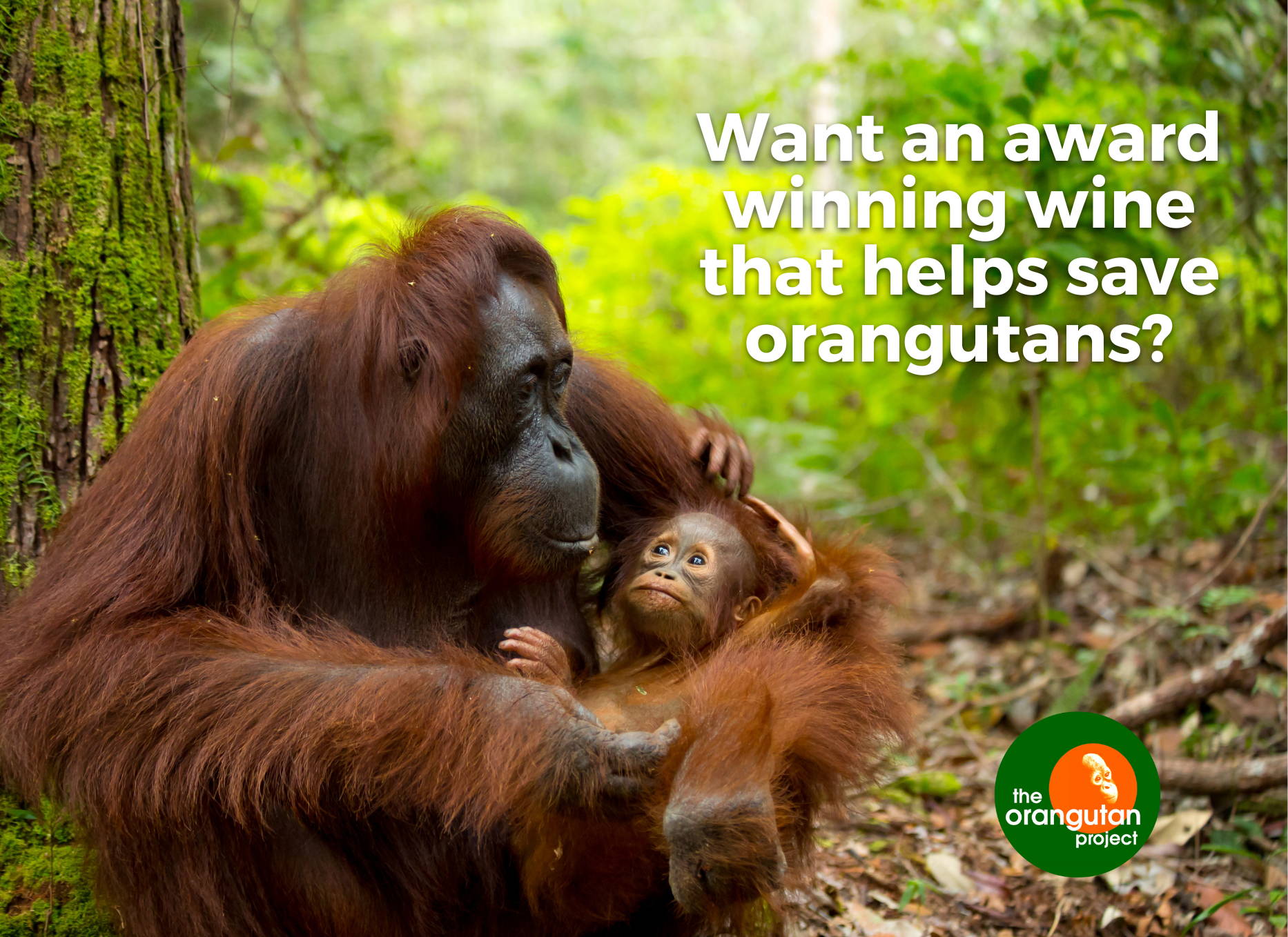 THIS ALL LOOKS GREAT BUT OUR ORGANISATION JUST DOESN'T HAVE THE BANDWIDTH TO DO OUR POSTS?
We understand that most charities run on volunteers and it is the small jobs that are often the ones that don't get done. We can ensure that your promotions get done for you.
David comes from a digital marketing background and has been a volunteer all of his adult life. Aside from volunteering with a lot of the charities we support, he is also a volunteer with his local rural fire brigade. David joined the brigade after losing everything he owned in the Black Saturday bushfires. Prior to the fires, David volunteered at his local wildlife shelter and was also part of the core group that established community television here in Australia.
VOLUNTEERS MOVE ON, BUT WE'RE HERE TO STAY
It is no secret that the charity sector experiences a very high turnover of staff. Goodwill Wine is committed to remaining a constant with shared values and a strong desire for a positive outcome. We understand that you have worked hard to nurture your supporter base and it cannot be compromised under any circumstances.
After years of supplying our charities with generic material for their social media, David pivoted the business model. He joined the admin team for many of the charities we partner with and began creating and posting bespoke material on each charity's behalf.
Goodwill Wine then began paying for many of these personalised posts to be boosted out to each charity's supporter base, and their donations dramatically increased overnight.
Understandably, a few of the charities were concerned, but once they realised they were already entrusting volunteers to do this job, it became a no-brainer. All of the charities retain final veto on every one of our posts and have benefited enormously from the personalised help and ongoing donations.  
WHAT CAN A LINK ON YOUR WEBSITE ACHIEVE?
Animals Australia are arguably the largest animal welfare advocacy group in the world.
Their recent website rebuild featured a link to their fundraising page on the Goodwill Wine website. This small addition saw a rapid increase in their donations, allowing us to help fund a sixth international animal cruelty investigation in record time.
Similarly, The Australian Marine Conservation Society and the Asylum Seeker Resource Centre have benefited from placing links to the wines on their websites.
We can help you put a link on your website too.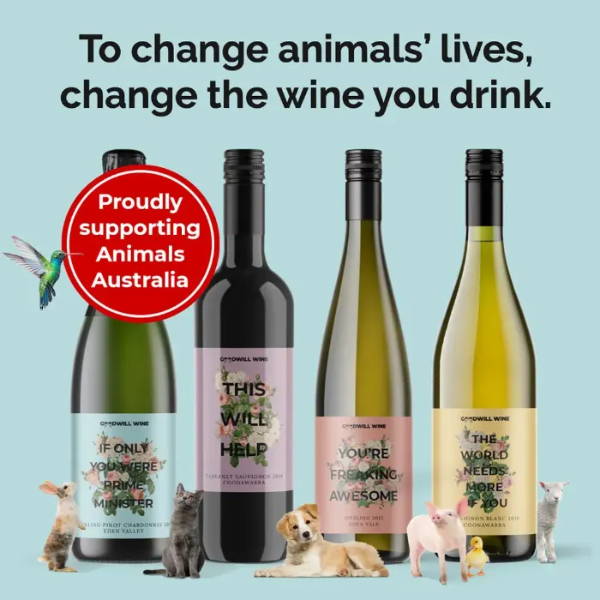 IN SUMMARY
The only way your supporters will find your wines is if you let them know they exist. Unfortunately, once is not enough. Marketing anything requires a series of touch points for a customer to go through what is called the 'consideration phase'. On average this takes 8 touch points. To this end, our most successful charities are posting more than 4 times a year.
Once one of your supporters commits to a purchase, we know they will return. We know that our wines are better value than anything they are already buying online, and hundreds of five star reviews confirms it. It will take a little bit of time, but by gently nurturing your supporters through the 'consideration phase' we can build a healthy ongoing residual income for your charity. 
With hundreds of five star reviews.

Swipe right to see what our customers are saying.
With hundreds of five star reviews.

Swipe right to see what our customers are saying.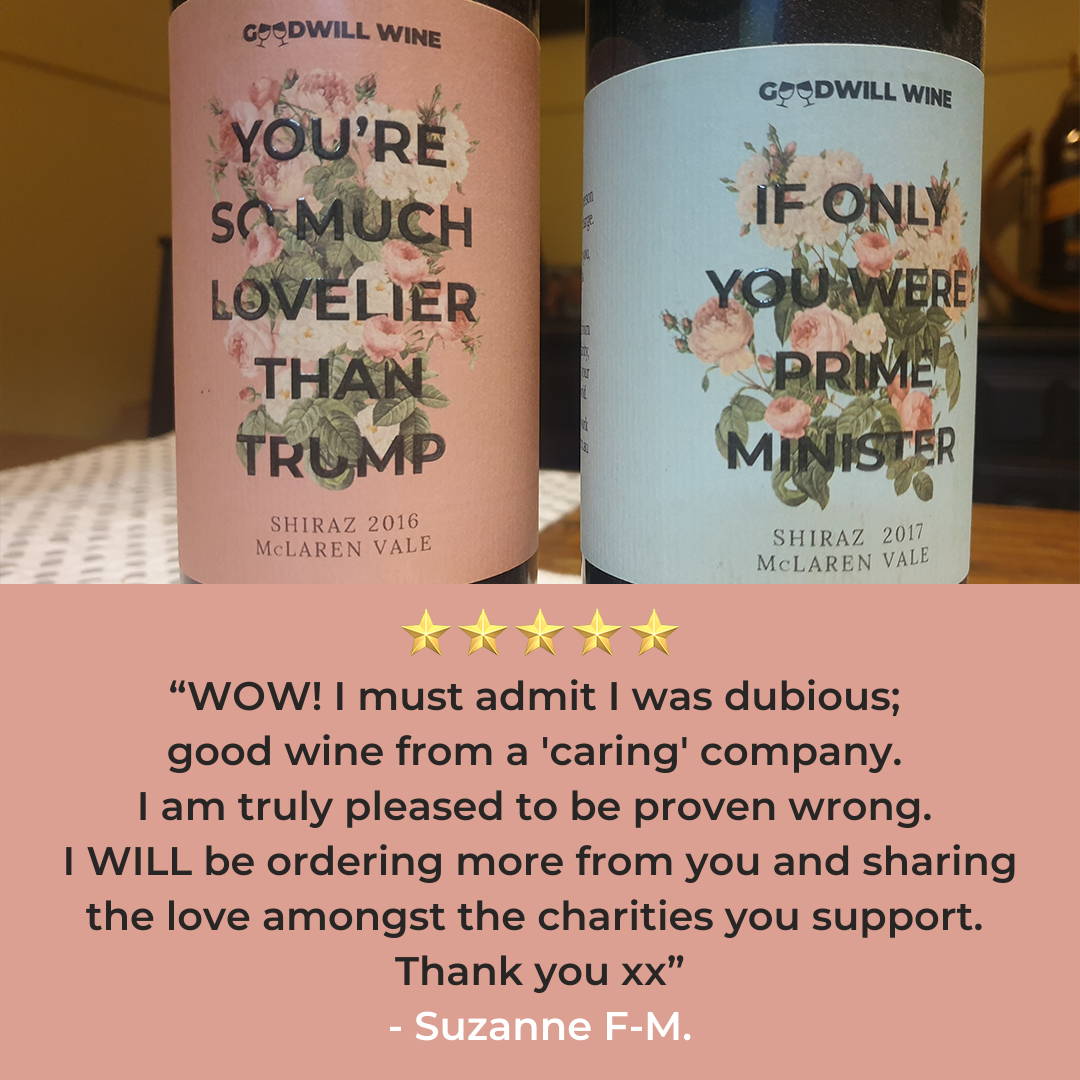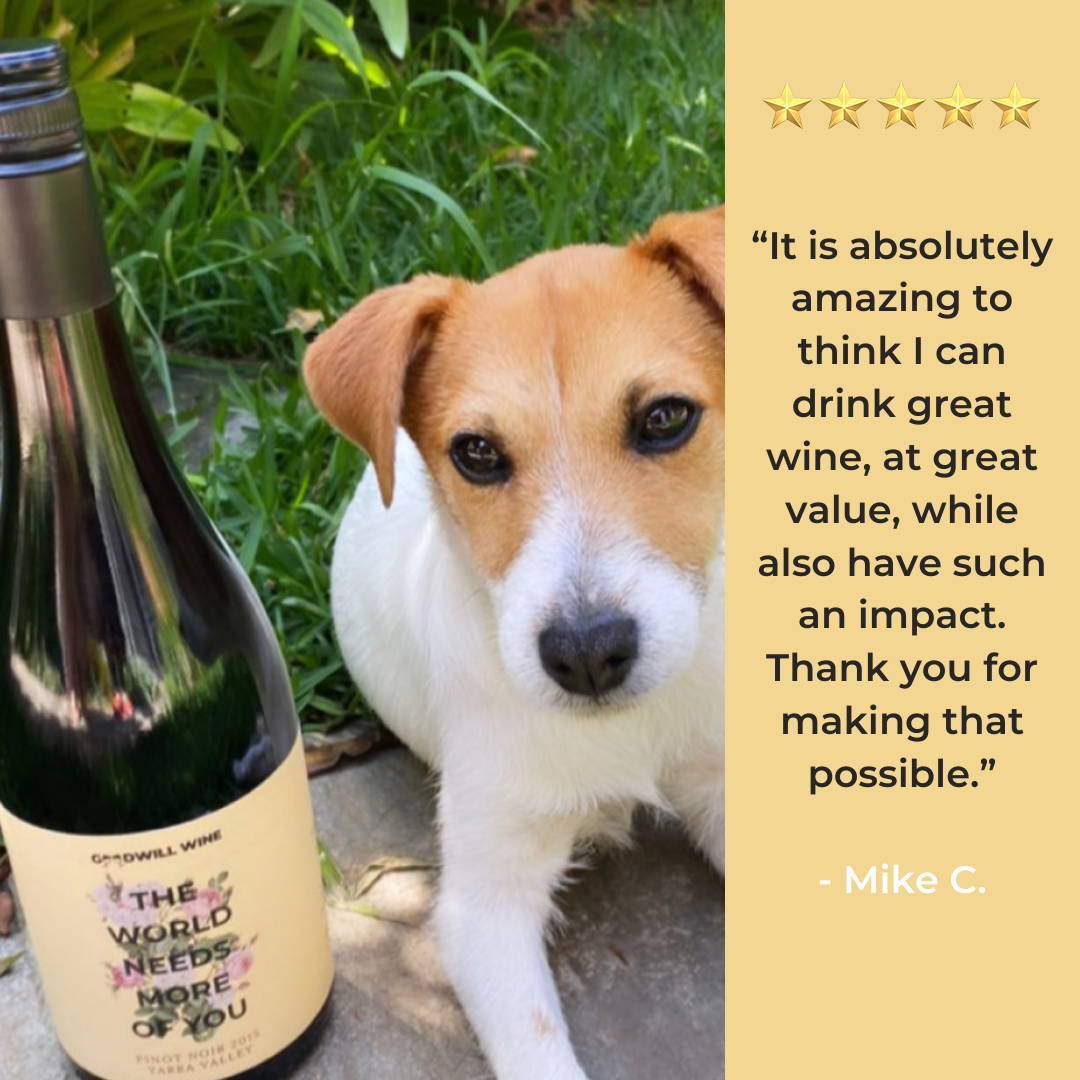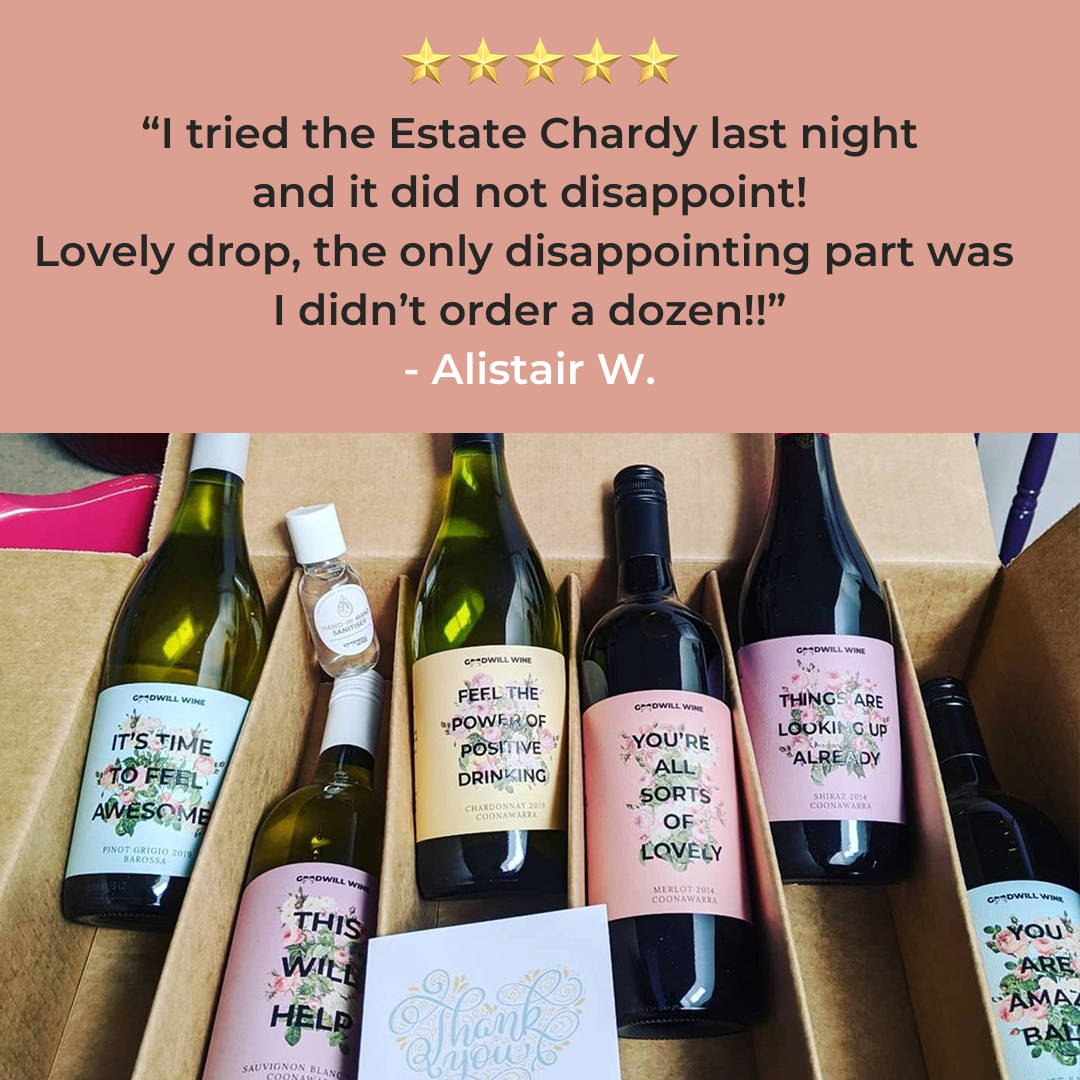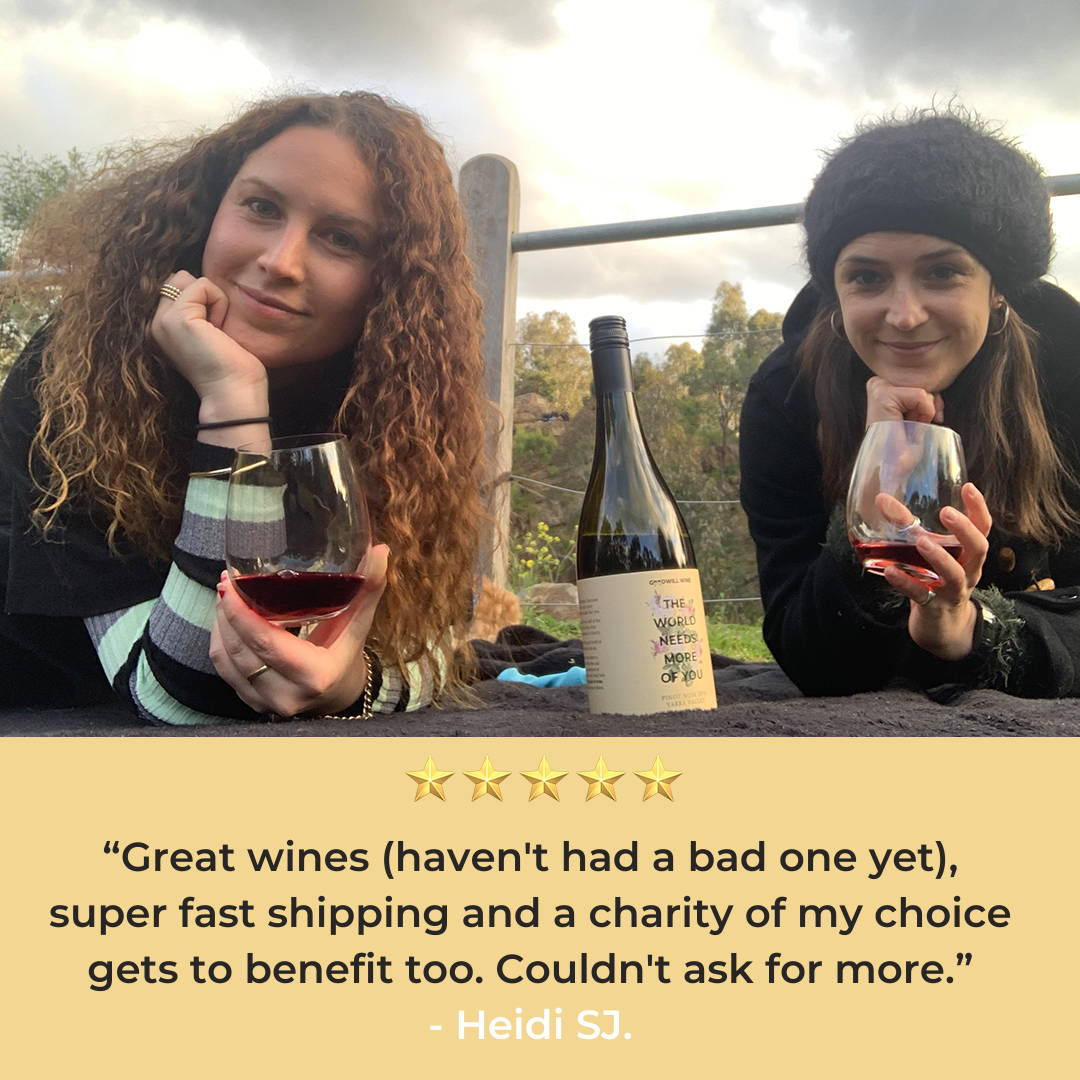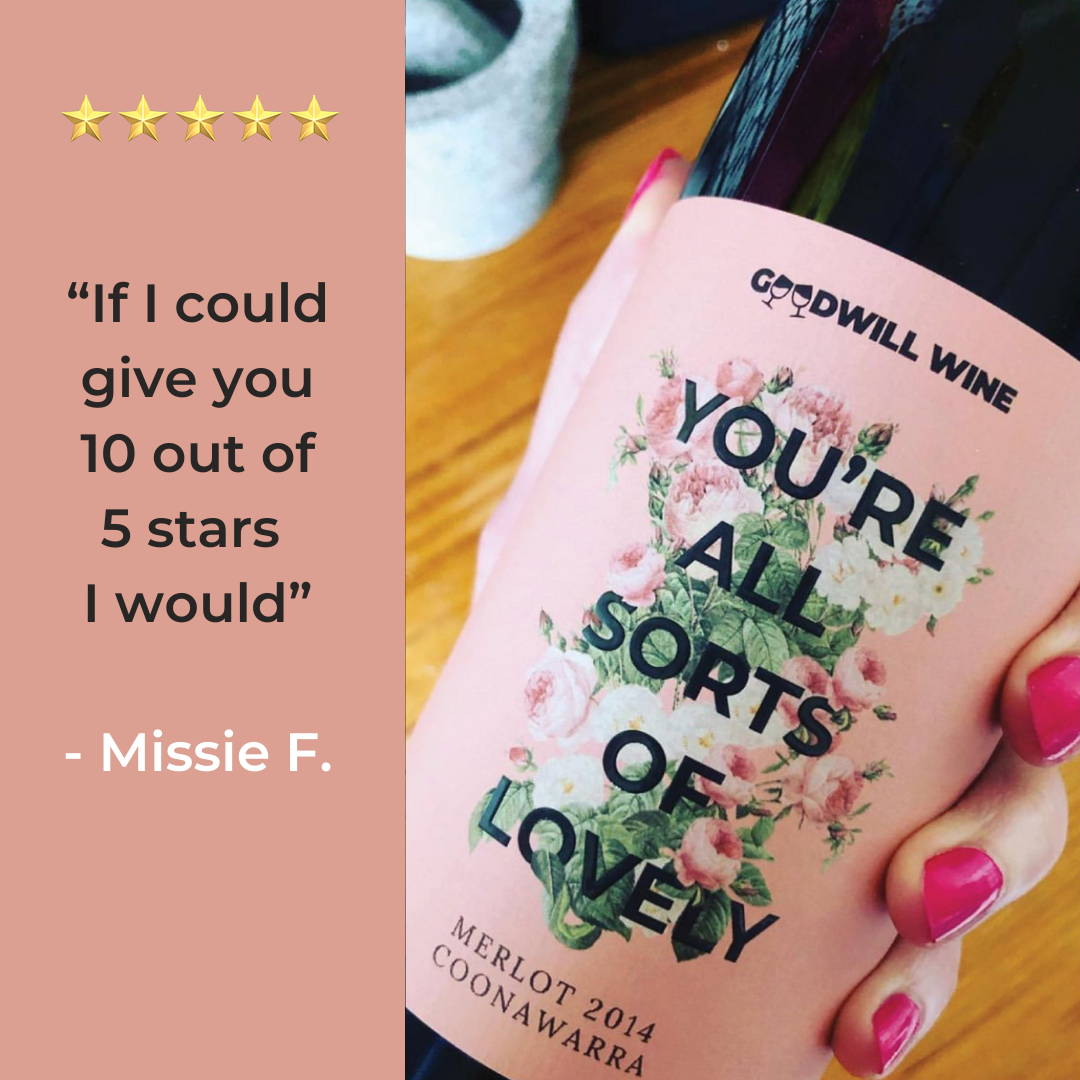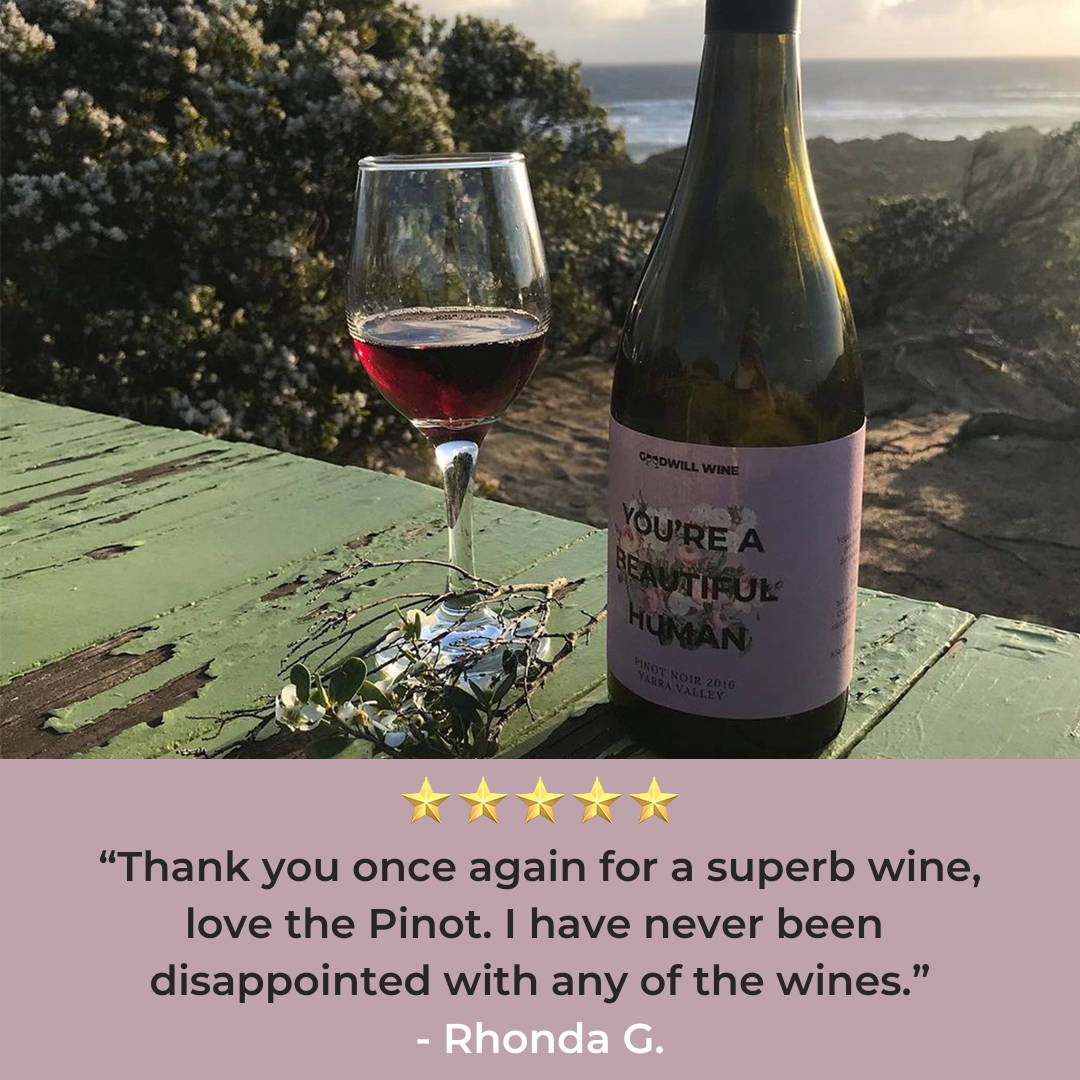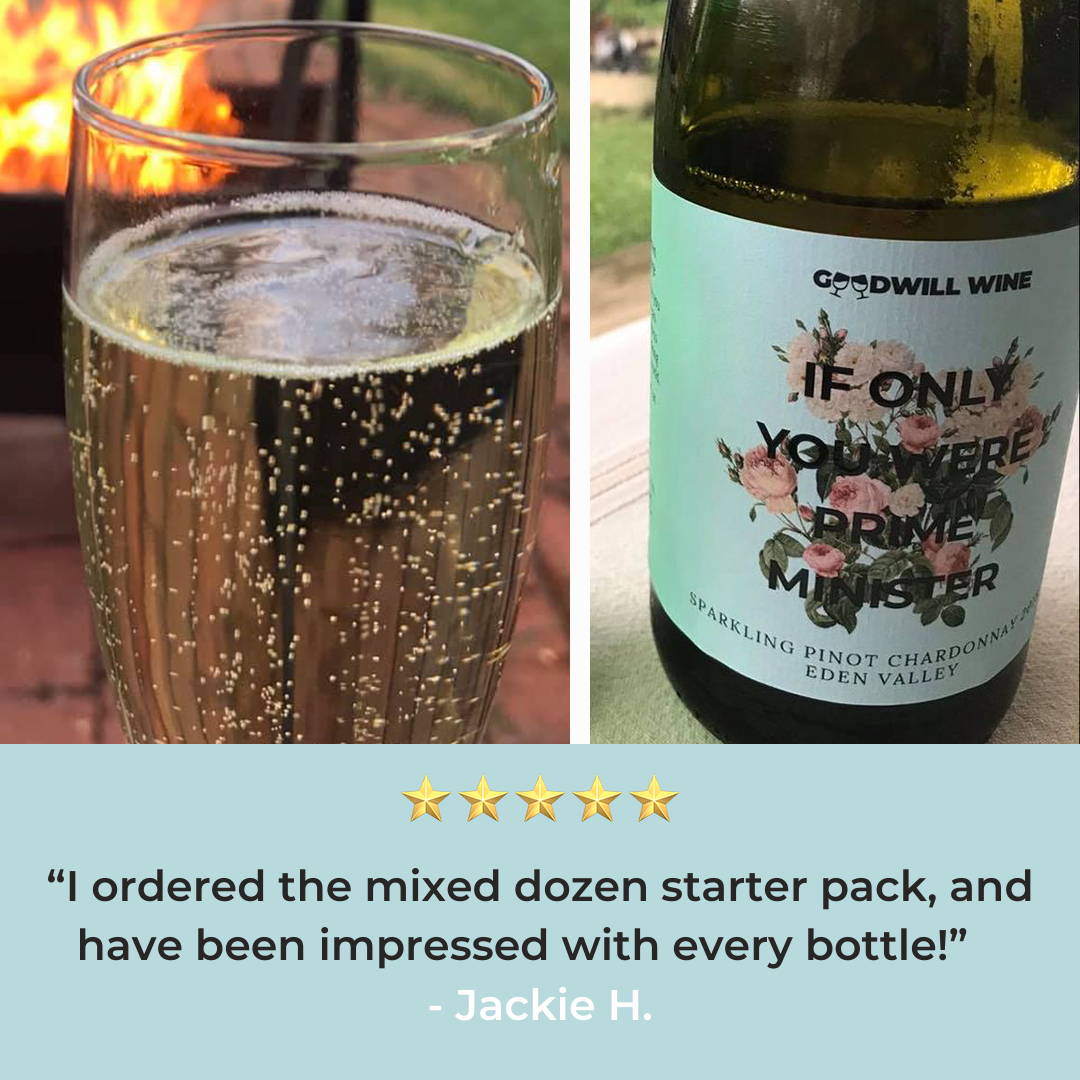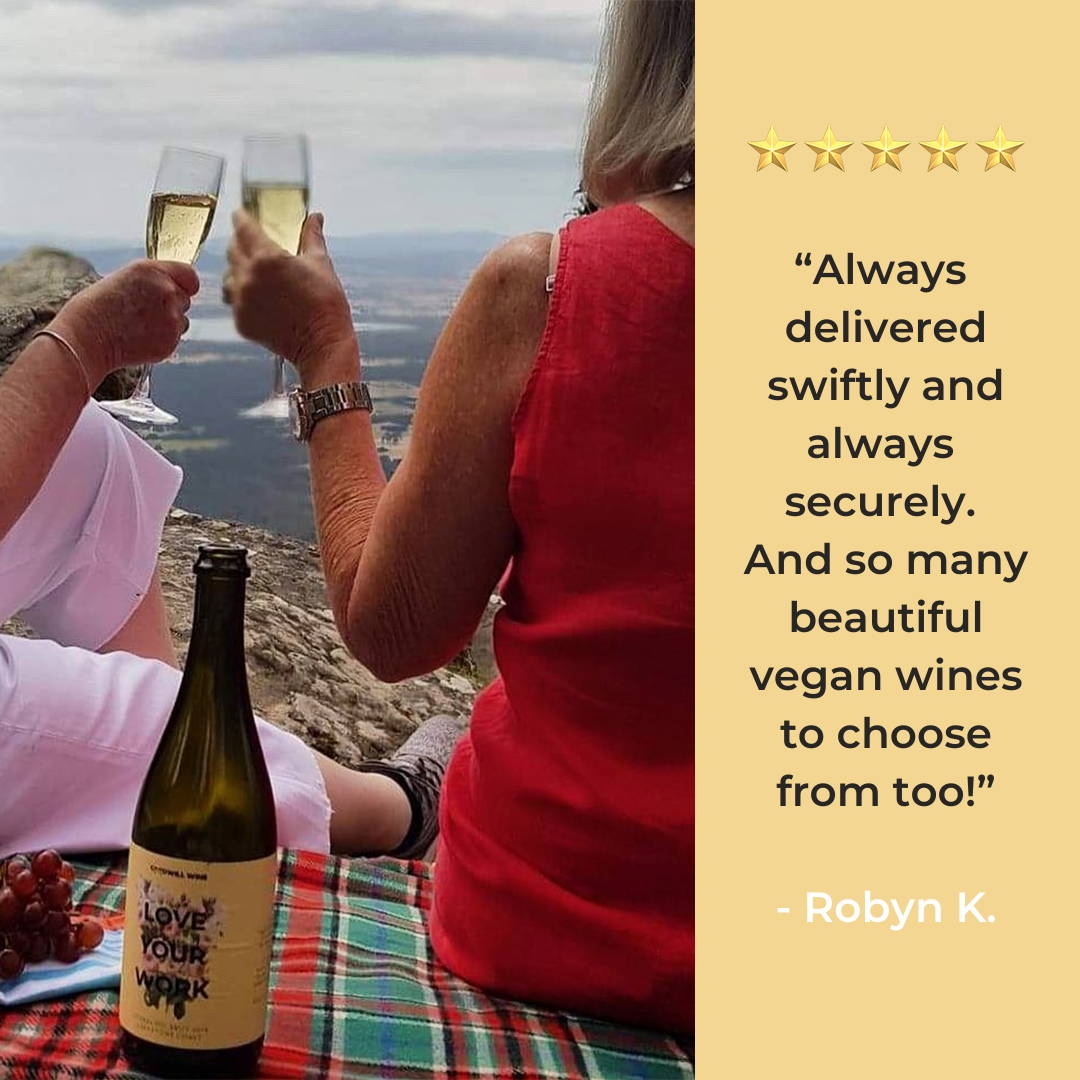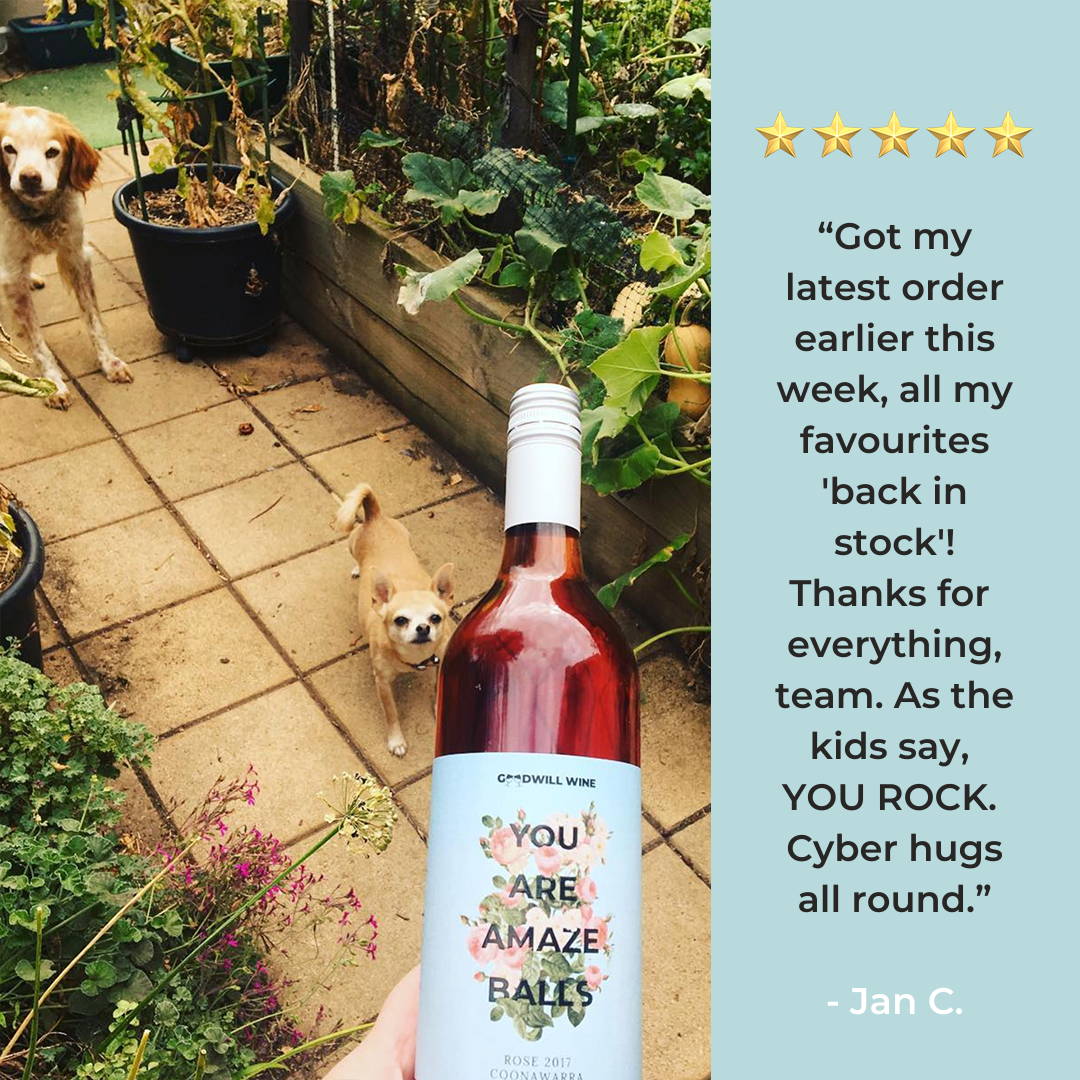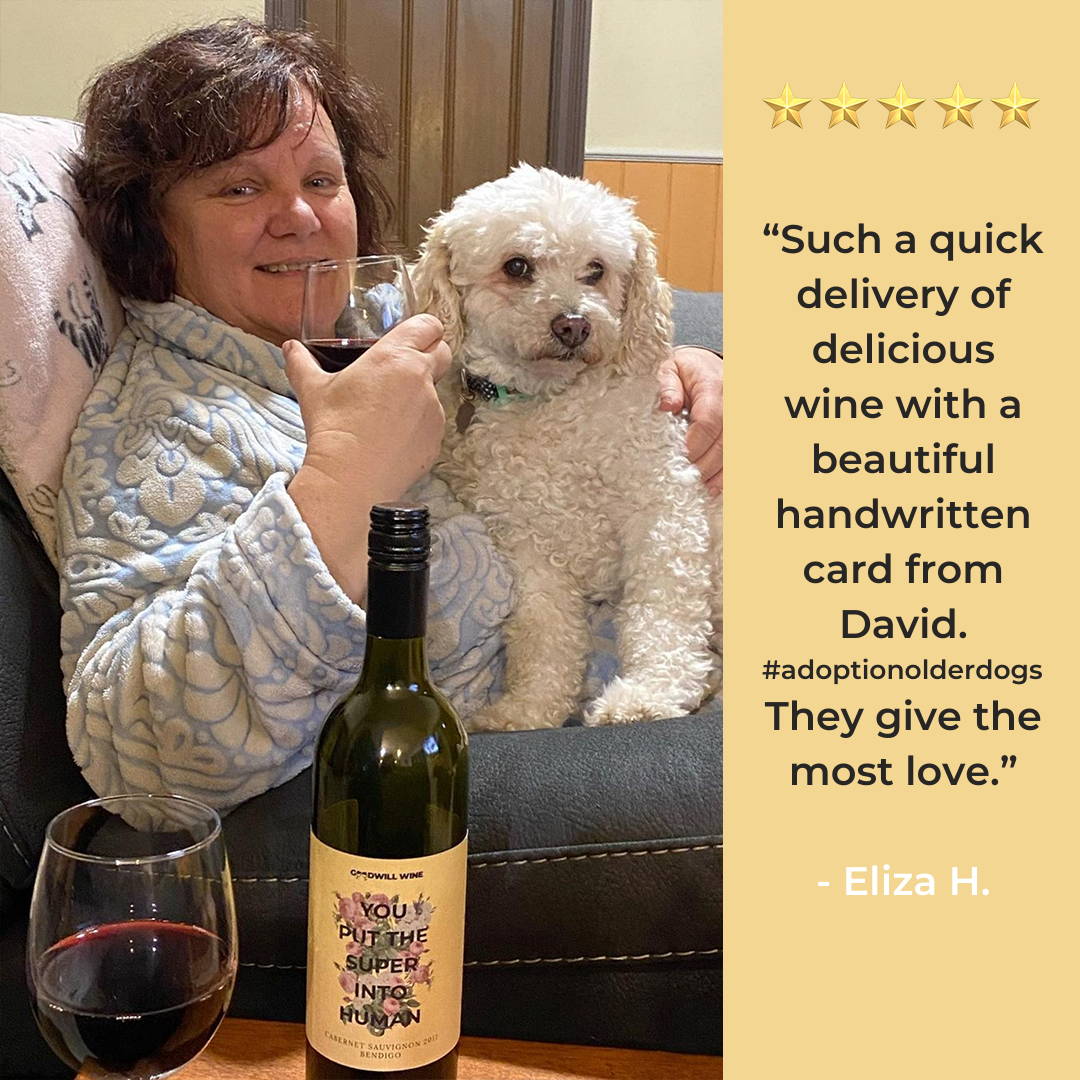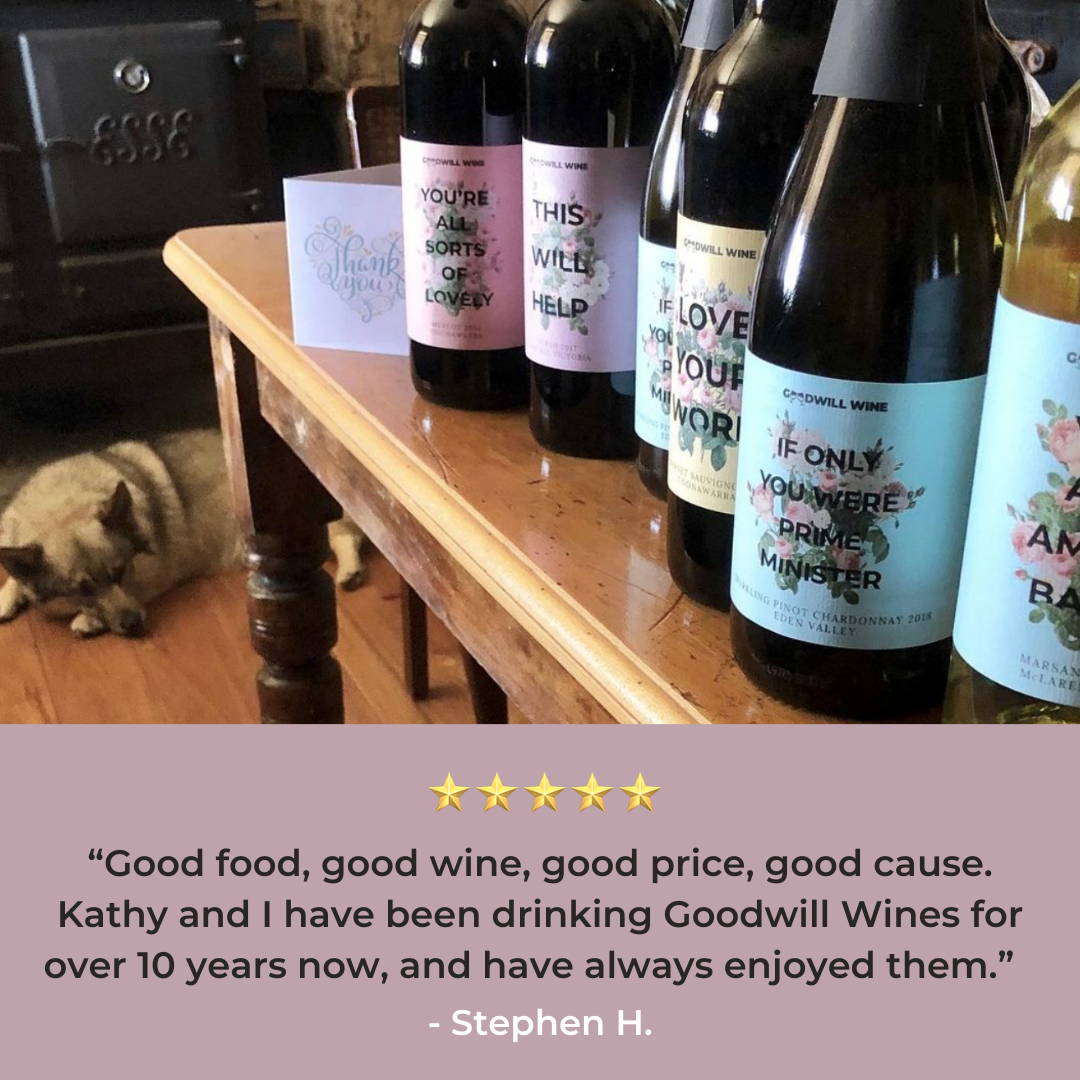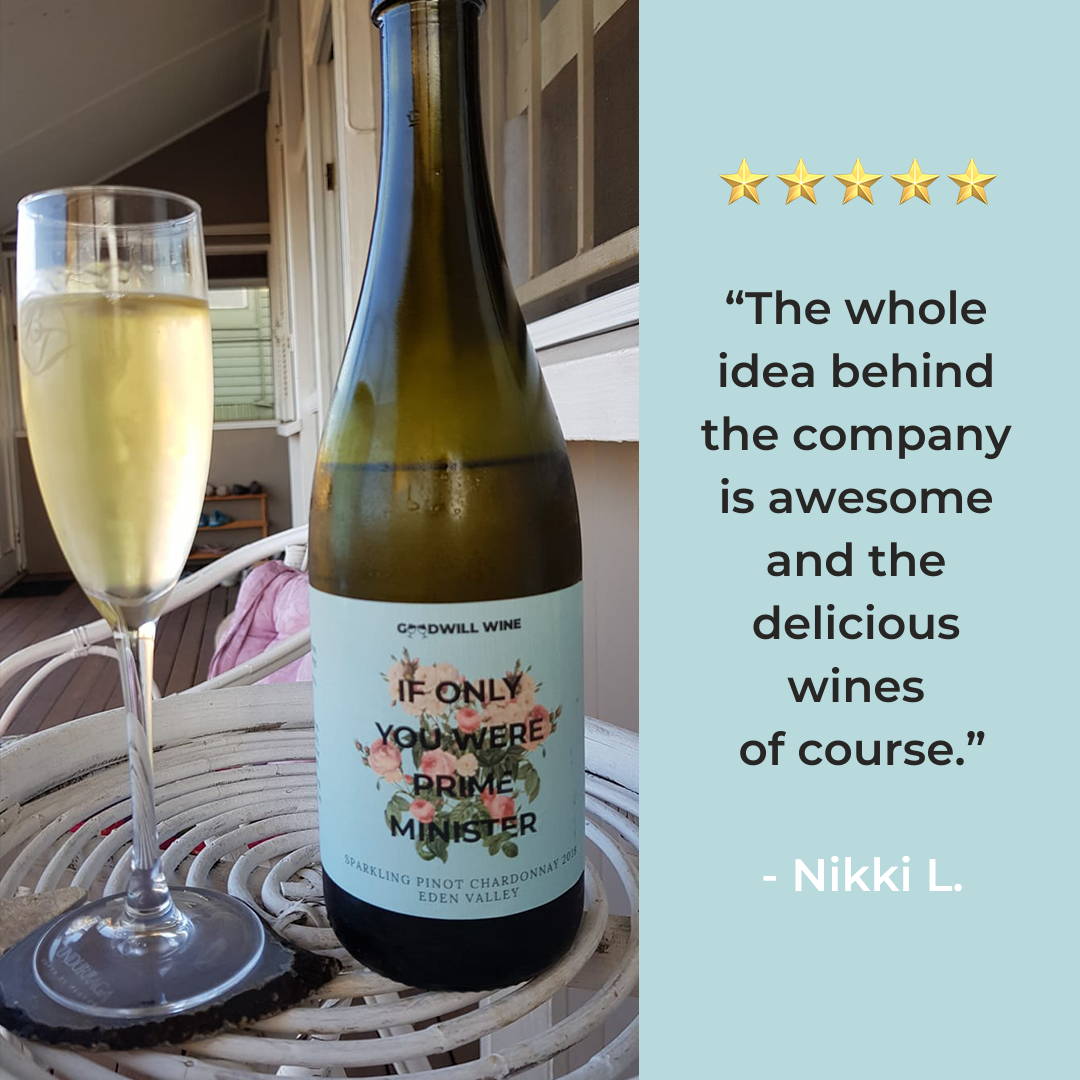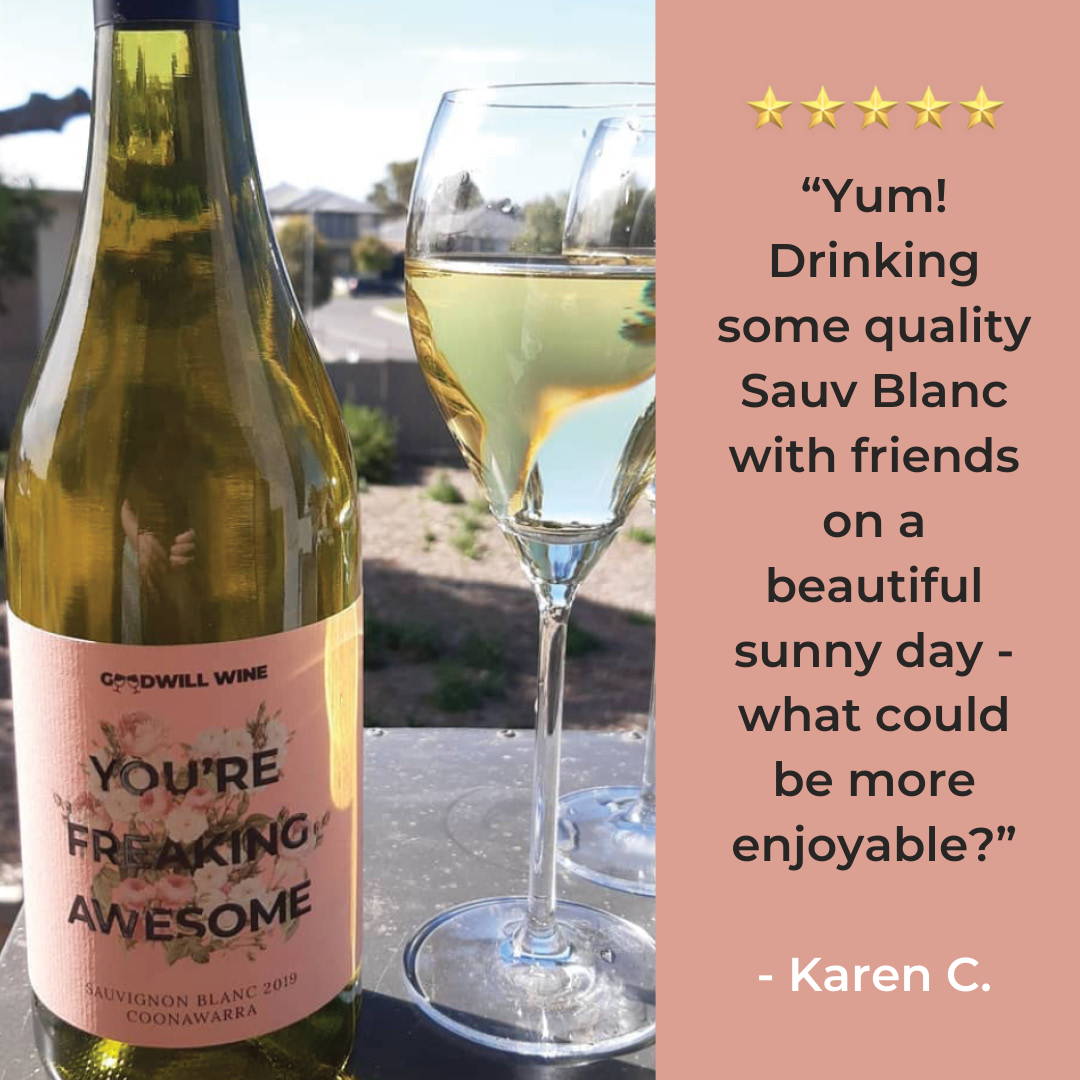 We've raised over half a million dollars for Australian charities
This means we've helped...